Cape Town Freediving Clip Of The Week 3:
Winter is coming and that's a good thing for the False Bay freedivers and snorkelers. As the SE wind drops and switches to a NW wind, the conditions in False Bay improve considerably with flat water and clear visibility. Stephan and John made good use of these conditions and headed out to one of our favourite dive sites, Photographer's Reef.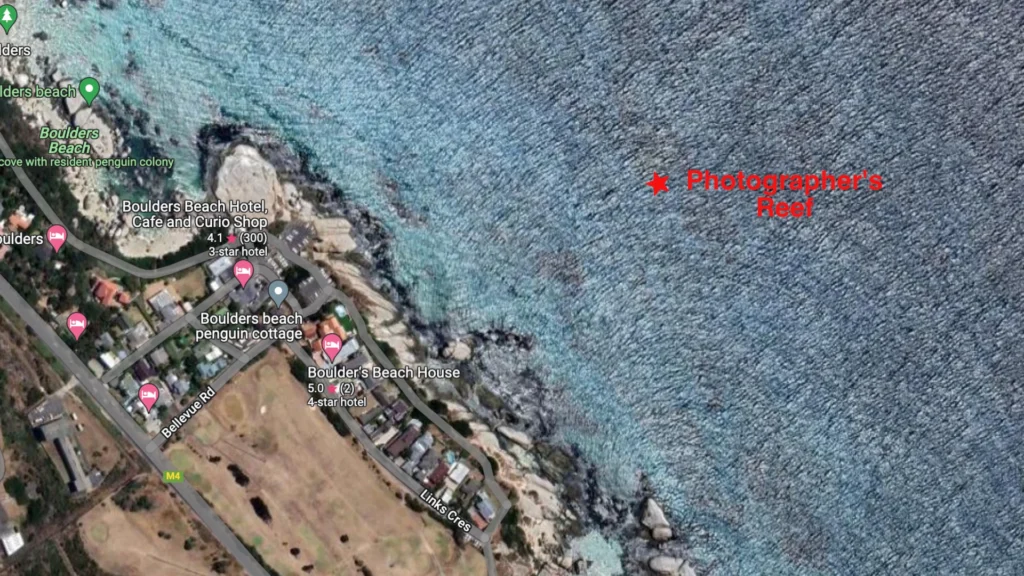 Photographer's Reef is situated about 300m in a northerly direction from the North channel at Windmill Beach. Not many people freedive this reef due to the long open-water swim and the fear of sharks. Those that do swim out there are rewarded with a pristine reef ranging in depths of 3m (flat top) to 13m (bottom of the pinnacles). The granite corestone reef is quite compact but with very interesting topography including crevices, bowls, caves and swim throughs. The marine life living on the reef is varied, colourful and very healthy. Large Red Roman can be found milling about in the crevices and caves while large schools of Hottentot swarm in places. Purple sea pens can be found in the sandy areas around the reef.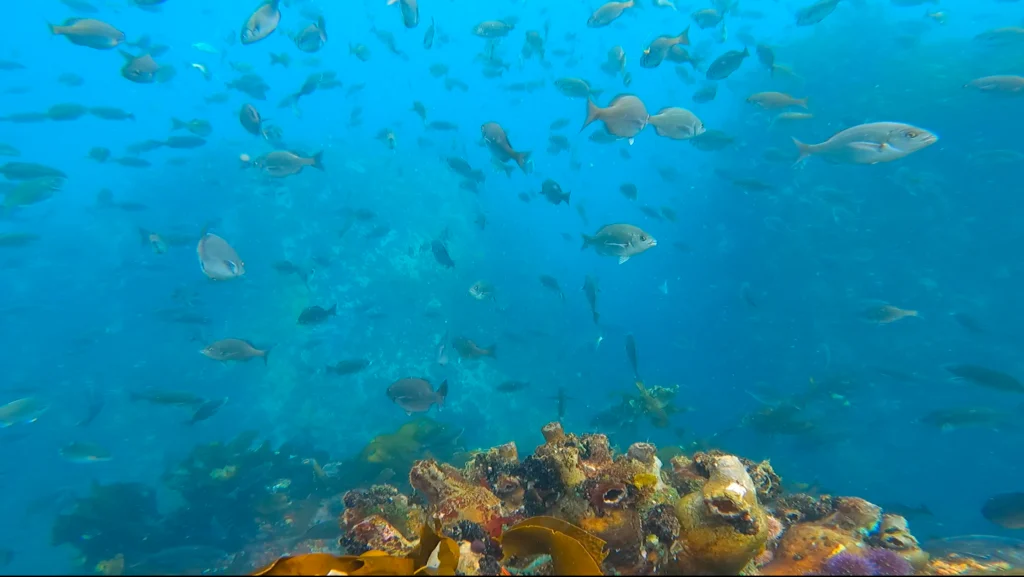 In this clip John dives down a crevice on the western side of the reef. He pans from north to south showing the overhangs and swim throughs on the western side of Photographer's Reef. He then follows the reef up and surfaces with a surface buoy, flying a diver down flag (alpha flag), ahead of him. Some form of surface marker must be used when diving this reef as boats fly past here. This dive site is perfect for Adventure Freedivers who want to start freediving a bit deeper than the shallow in-shore reefs.
If you are looking for a truly unique gift for someone you love this winter, buy a snorkeling or freediving course voucher and give them one of the top Cape Town gift experiences.