Our Passion for Freediving
Founded in 2012, by SA multiple record holder John Daines, Cape Town Freediving was the first dedicated freediving centre of its kind in South Africa. We are still the only freedive-dedicated centre in Cape Town which makes us uniquely qualified in this underwater adventure sport. Our team has since grown and so has our passion and determination to offer the best that freediving has to offer. Whether it be recreational or competitive freediving, we see you, we hear you and we will help you achieve your freediving goals and dreams. We love freediving in the magnificent kelp forests around Cape Town and promote responsible eco-conscious freediving as part of our teaching philosophy.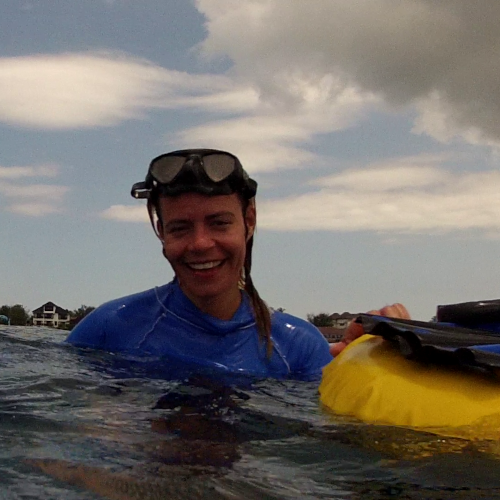 Founder / Freedive Record Holder / Nutritional Therapist
A mermaid at heart, Daniela's happy place is in water – freediving, surfing, exploring and searching for ocean treasures. Her extensive travels throughout Europe, Indonesia and Africa in search of waves and the undiscovered underwater world have ignited a deep love and connection to the ocean. Although she has zero interest in competitive freediving, she is also a South African national record holder and equaled the Pure Apnea DYN Bi-Fins WR at the 2015 SA Nationals.
Daniela is our in-house biochemistry geek and a registered Nutritional Therapist and Yoga instructor. Daniela is now in the process of combining the things she loves: freediving, nutrition and yoga and sharing the deeply transformative and empowering qualities that these can unleash. In true free-spirited nature, Daniela brings fun, passion and enthusiasm to the things she loves with the goal to inspire and create awareness along the way. Body, Mind, Spirit…she has them covered!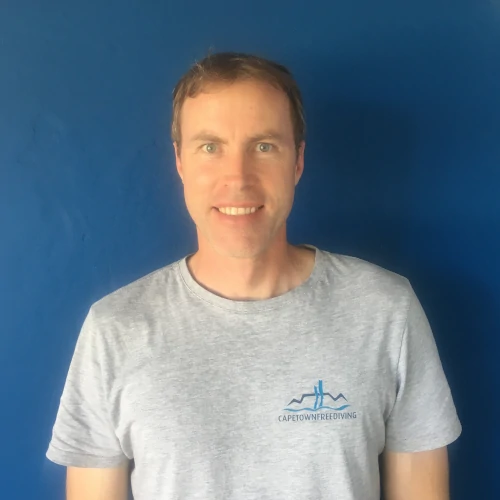 Pure Apnea Master Instructor Trainer / 3x SA Freedive Record Holder
John was introduced to the sport of freediving in a cold London swimming pool. He was instantly addicted and has spent every moment since, deeply immersed in the sport. John has been fundamental in developing and raising the profile of freediving here in South Africa since his return in 2006. His depth of knowledge and teaching experience is driven by his love for science and the desire to create truly competent and confident freedivers. He has broken multiple national freediving records. John retired from competitive freediving in 2013 to focus instead on developing the sport and making it accessible to others. Today his focus is on promoting recreational freediving via the Adventure Freediver courses developed by Pure Apnea. John is one of the co-founders and owner of Pure Apnea, a fast-growing international freedive organisation. It was established in 2012 as direct answer to the decreasing safety and standards within the sport. The goal of Pure Apnea is simple; to spread and develop the sport and recreational activity of freediving while maintaining the highest standards possible. Since establishing Pure Apnea, John has been a driving force in organising and running competitions here in South Africa, providing local freedivers with a platform to compete and be internationally recognised.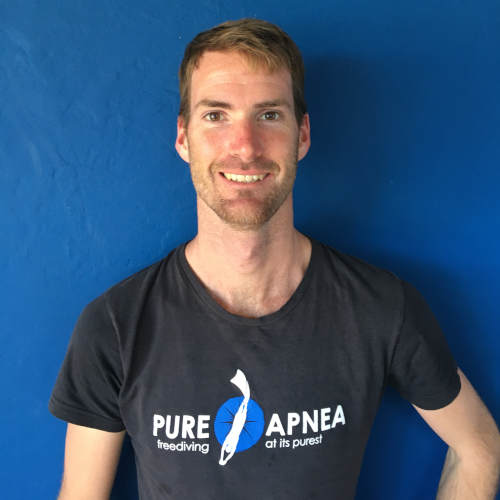 Pure Apnea Master Instructor Trainer / 8x Namibian Freedive Record Holder 
Born and raised along the cold-water coast of Nambia, Stephan's travels abroad to warm and tropical water countries fuelled and nurtured his love-affair for the sea. He completed his Level 1 in Thailand, his AIDA instructors in the Philippines and his Pure Apnea instructors in Bali where he spent time teaching. Returning to cold-water territory in 2018, Stephan joined the Cape Town Freediving team as both Sports and Adventure Freediver Instructor.
Stephan is the founder of Nambia Freediving and has helped raise awareness and grow the sport in Namibia. He is also the undisputed record holder of eight Nambian national records (5x depth, 3x pool).
A freedive-fanatic, Stephan says that the sport – whether it be competitive or purely for adventure purposes – always presents new challenges and areas to learn and grow. "In the sports field, there will always be greater depths and breath holds to achieve, and for recreational purposes, new finds, and sites to be explored."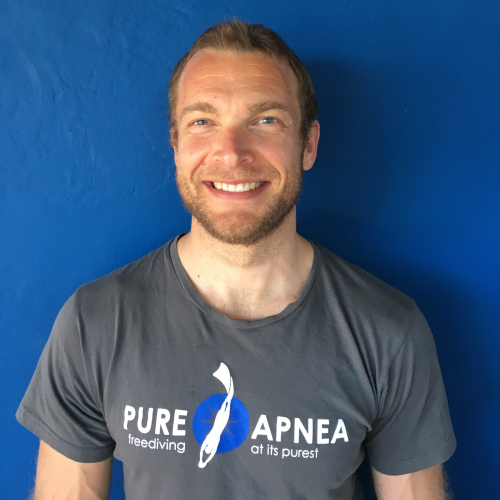 Martin is the deepest  member of the team, having achieved an impressive 72m CWT on a training trip to Dahab, Egypt. He is a fitness boffin and is particularly fond of calisthenics and park workouts instead of gyms. Martin trained with both local and international freedivers and greatly expanded his knowledge of the sport. When not freediving or working out, Martin enjoys entering the realm of dungeons and dragons the old fashioned way.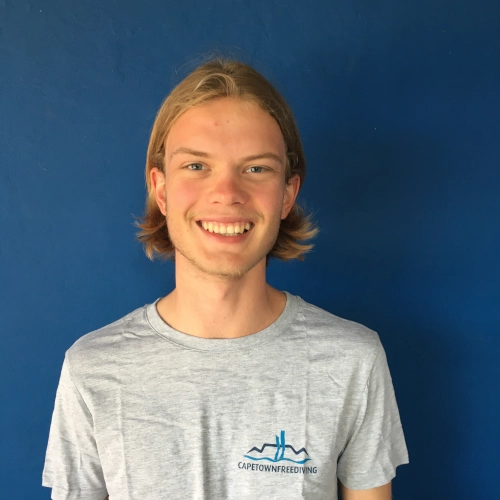 Haydn is the marine life expert on the team. He is an avid freediver and often leads our snorkeling experiences. Point something out under water to Haydn and he will name it and give you a detailed explanation of what you are looking at.