Overview of all our courses
Our love for freediving is something we wish to share with the world!
We offer Pure Apnea freediving courses which are of the highest quality and will equip students with the knowledge and skills to freedive confidently and safely. Our freediving instructors are dedicated professionals who are passionate about sharing their experiences and knowledge with their students. We work on a strict open-water instructor-to-student ratio of 1:4 to ensure that our students get the maximum personal attention. Whether you are on holiday in Cape Town or live here, sign up for a freediving course that will open a new, breathtaking underwater world for you!

Do you want to safely explore the spectacular underwater world without the hassle and danger of using heavy, claustrophobic scuba equipment? If you are over 14 years old, a confident swimmer or snorkeler, healthy, but not necessarily an athlete and you want to discover the amazing world hidden within Cape Town's bio diverse kelp forests then the Adventure Freediver courses are just right for you! We offer a unique set of Adventure Freediver courses which focus on the skills and knowledge needed to freedive safely in kelp forests, on reefs and with marine animals like dolphins and sharks.
A 2-day entry level recreational freediving course that will equip you with the skills to freedive safely on reefs, kelp forests and in open ocean.
Explore deeper! A 3-day course perfect for recreational freedivers who want to reach the same depths as scuba divers.
Adventure Freediver Instructor
Starting at R18000 - 14-days minimum
Become a freediving professional and teach students to freedive recreationally.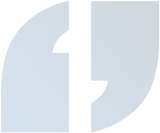 What Our Students Say About Us
The team at Cape Town Freediving are absolutely fantastic. They're so good at taking complete beginners and getting them comfortable with freediving.

Do you want to explore your amazing aquatic abilities in a safe and controlled environment? Do you want to see how long you can hold your breath, how far you can swim without breathing or how deep you can dive with just the air in your lungs? If you do then our sport freediving courses will help you do just that! Our traditional sport courses focus on the freediving sport disciplines performed in freediving competitions. Our instructors are experienced competitive freedivers who will help you discover your freediving potential. The sport freediving courses are perfect for those who want to improve and push their limits in the pool and in the depth or who are thinking about entering freediving competitions as athletes or officials.
1-day introductory course which focuses on theory and breath hold techniques.
A 2-day entry level course which covers the basic pool and depth disciplines namely; Static Apnea, Dynamic Apnea, Free Immersion and Constant Weight.
Level 2 Advanced Freediver
This 3-day sport course focuses on techniques and knowledge needed to freedive safely up to 30m deep and to extend times and distances in the pool.
This 4-day sport course will equip you with the skills and knowledge to freedive up to 40m deep and beyond.
Starting at R18000 - 14-days minimum
Qualify as a professional sport freediving instructor and start your own freediving business.
Upgraded from Instructor to Master Instructor and start teaching the Level 3 Master Freediver course.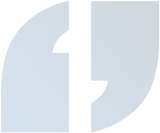 What Our Students Say About Us
The course was exactly what I had always wanted it to be, and what a freediving course should be. It doesn't skimp out on, or water down the safety side of things.
Speciality Courses & Training

We also offer training days and a very popular and unique breath hold course called 'Surf Apnea'. The Surf Apnea course has been designed for surfers, kitesurfers, paddlers etc. who experience sudden breath hold situations while in the water.
A unique course for watersport enthusiasts who experience sudden breath holds in rough surf.
Improve and refine your freediving with a dedicated instructor to assist you.