Freediving Instructor Course
Share your passion for freediving with others by taking the next step to become a professional freediving instructor. Our highly experienced instructor trainers will equip you with the knowledge and skills to teach others how to freedive safely.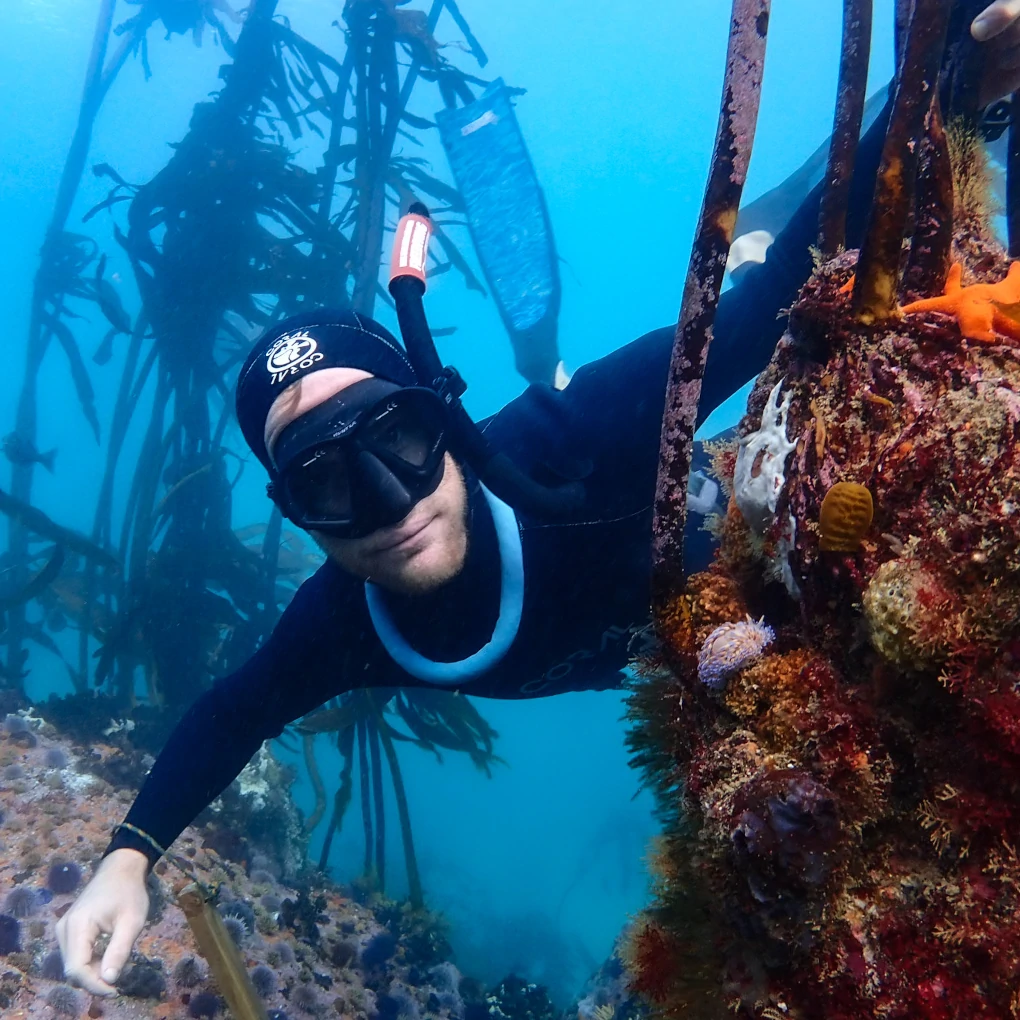 Once qualified, you will have full access to the latest teaching and course materials, manuals and supplementary e-learning platforms. Our instructor trainers have run freediving courses throughout the world and will be able to help you realise your dream of being a successful freediving professional.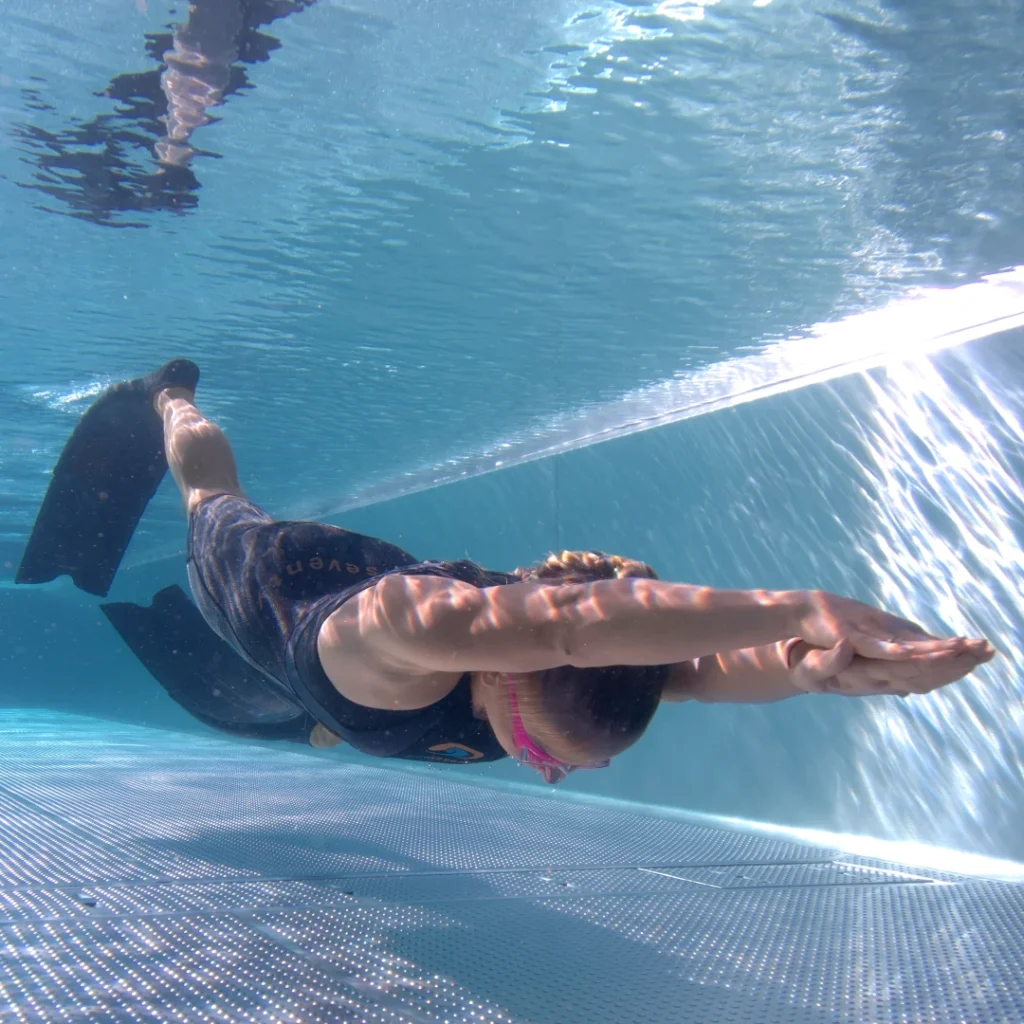 Internationally Recognised
Our freediving instructor courses are certified by Pure Apnea which has the highest standards for both sport and adventure freediving. As a Pure Apnea certified instructor you will be able to confidently teach freediving courses and present your successful students with internationally recognised qualifications.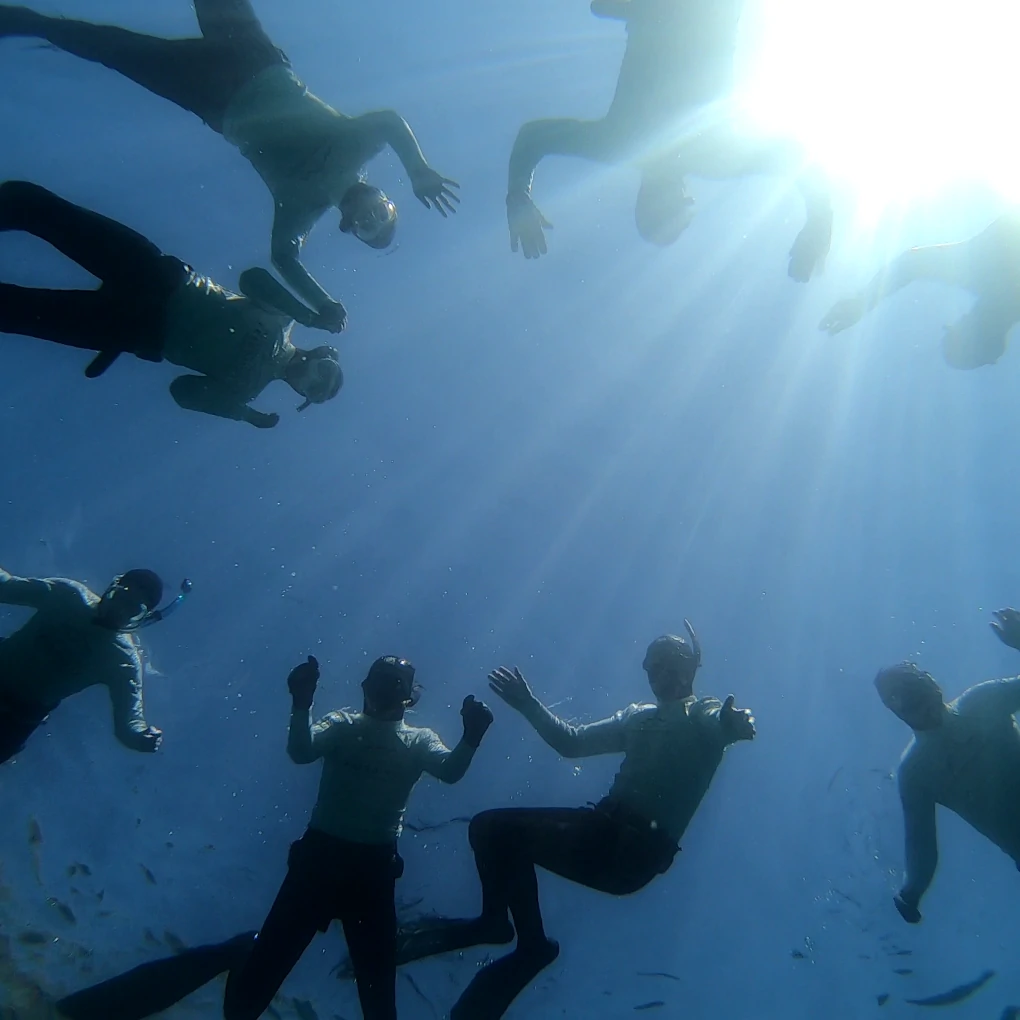 Adventure Freediving Instructor
This Pure Apnea Adventure Freediving Instructor Qualification Course (AFIQC) is open to experienced recreational freedivers who are already Adventure Freediver II certified.
Sport Freediving Instructor
This Pure Apnea Sport Freediving Instructor Qualification Course (IQC) is open to highly accomplished sport freedivers who are already Level 3 Master Freediver certified.
Meet Our Instructor Trainers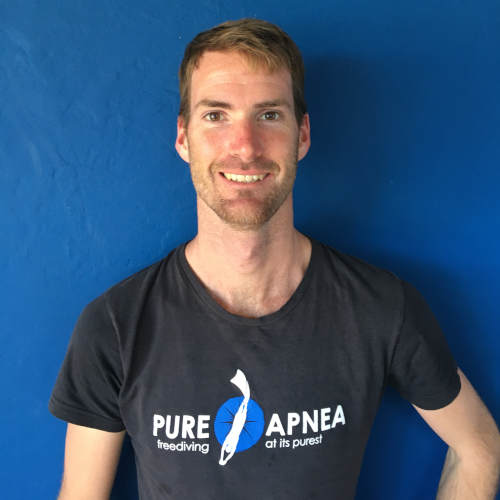 Stephan Kirsten
Pure Apnea Master Instructor Trainer
Stephan is without a doubt the most experienced freediving instructor and instructor trainer in Southern Africa. He is also an eight times Namibian freediving record holder. Besides representing Pure Apnea at the highest level, he has also had exposure to the freediving education systems of SSI, AIDA and Apnea Total. Having worked as a freediving instructor in Bali and Moalboal, Stephan has a wealth of knowledge about traveling and working as a freediving instructor.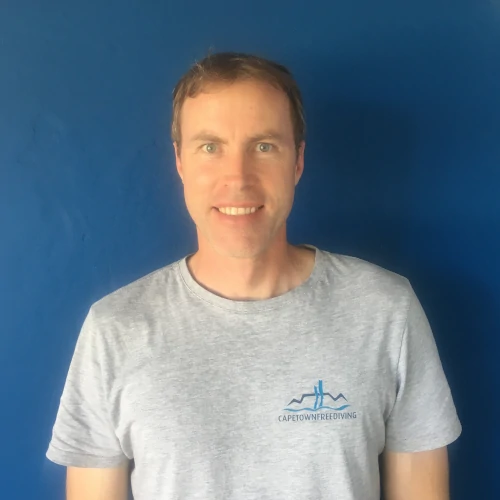 John Daines
Pure Apnea Master Instructor Trainer
John is without a doubt the second most experienced freediving instructor and instructor trainer in Southern Africa. He is also a three times South African freediving record holder. John is one of the founding members of Pure Apnea and has authored or co-authored all of its freediving manuals. He was instrumental in the creation of the Adventure Freediving courses and is passionate about sharing his love of freediving both as a sport and as a recreational activity.
Frequently Asked Questions
Want to know more? Maybe these FAQs will provide you with the answers.
Where will the course be run?
We will spend a large portion of the course at our freediving centre in Muizenberg, Cape Town. However, for the in-water modules we will make use of private or public swimming pools, the Blue Rock Quarry in Somerset West and the ocean. We will primarily utilise the quarry for depth modules of the sport freediving instructor course and we will favour the ocean for depth modules on the adventure freediving instructor course. However, if ocean conditions are bad during either course, we will use the quarry.
What is the difference between the sport and adventure courses?
We use the Pure Apnea freediving education system which is split between sport freediving and recreational freediving called 'adventure freediving'. Although other freediving organisations sometimes refer to their courses as 'recreational' they are all in fact based on the sporting disciplines of freediving. Pure Apnea is currently the only organisation to have developed a freediving curriculum which is tailored to the type of freediving practised by recreational freedivers in the ocean, without the use of dive lines. The instructor courses are also separated along these lines. You can choose to either qualify as a sport instructor, as an adventure instructor or as both.
Will I be able to find a job after qualifying?
There are job opportunities at dedicated freediving centres like Cape Town Freediving. Full-time job opportunities might not be as readily available as part-time jobs though. Internationally, jobs frequently open at freediving centres in the major freediving hotspots like Bali, Cebu, Panglao, Dahab, Koh Tao etc. If you are planning on seeking employment at freedive centres that teach sport freediving courses then it would be best to enrol in the sport freediving instructor course. While working for an employer is attractive in terms of ease, we encourage our instructor candidates to be entrepreneurial and start their own freediving business.
How long is the freediving instructor course?
The absolute minimum duration is 14 days. Instructor candidates who are fully prepared, are natural teachers or perhaps have teaching experience in other fields will find this sufficient time for completion. However, we encourage most of our candidates to extend the course duration by teaching courses at our centre after the initial 14 day course period. This instils greater confidence in their abilities as an instructor and helps them get off to a smoother start.
How much does a freediving instructor earn?
A full time freediving instructor, working at a freedivng centre, with 1-3 years of teaching experience should earn upwards of R16,000.  As a self-employed instructor the earning potential increases. The average beginner course costs around R3000 so to earn more than R16,000 per month will only require teaching 6 students.
Will my instructor certification be internationally recognised?
Pure Apnea is an international organisation with instructors based all around the world. Your certification will be internationally recognised. You will be able to secure liability insurance from international insurers. You will also be able to access facilities that require proof of certification. However, there is no central organisation or body that regulates freediving. Therefore, when crossing over to another organisation as a student or as an instructor, most organisations will require an assessment. This also applies to students and instructors from other organisations who want to crossover to Pure Apnea. If you apply for a job at a dive centre which uses another organisation's education system, they will ask you to crossover and most likely require an assessment
What is the difference between Pure Apnea and other agencies?
Pure Apnea was founded over a decade ago in response to the poor quality and declining standards of freediving courses. Pure Apnea has set the highest standards of all freediving agencies for their instructors. So the major difference between Pure Apnea and other agencies offering freediving courses, is the quality of its instructors. For example, some scuba agencies allow their scuba instructors to qualify to teach freediving with the same performance requirements as a Pure Apnea Level 1 Freediver (beginner). Holding a Pure Apnea freediving instructor qualification will set you apart from the masses of poorly trained scuba-freediving instructors.
Why enrol in a freediving instructor course?
Some freedivers enjoy teaching others how to freedive and want to learn how to do it professionally. Others would like to travel overseas, particularly to tropical island destinations, and supplement their income by teaching freediving. There are also some freedivers who do not intend teaching much, but are motivated to achieve the highest level within freediving education for their own satisfaction. Some freedivers want to establish and run their own freediving business. Then there are those who are motivated by a combination of some or all of the above.