One of the top Cape Town tourist attractions is the penguin colony at Boulders Beach in Simons Town. We spend a lot of time in this area with our snorkelers and freediving students, especially at Windmill Beach which flanks the penguin colony on the southern side and Waters Edge which flanks it on the northern side. We spot the occasional penguin at these beaches, but to get a truly immersive penguin experience one has to do a coastal walk through the colony or go for a swim at Boulders Beach and hopefully have penguins zip by you in the water or waddle past you on the beach.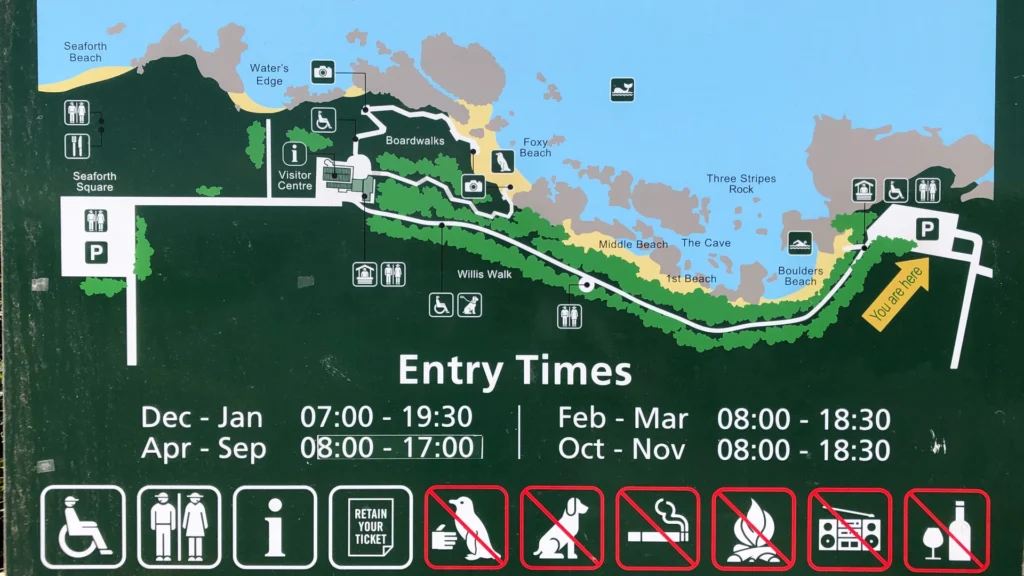 Getting there is very easy. Get onto the M4 Main Rd which follows the coastline from Muizenberg all the way past Simons Town. After you drive through past the historic centre of Simons Town where you will see many shops and restaurants continue until you see Seaforth Rd. Turn left here and drive down towards the parking area. Hop out and walk down towards the end of Kleintuin Rd. Here you will find an entrance to the Foxy Beach viewing platform. There is an entrance fee which varies depending on whether you are South African or an international tourist. If you do enter then, follow the walkway down to the viewing platform which overlooks Foxy Beach. From here you will be able to see penguins exiting and entering the water and waddling along the beach. However, you will not be able to walk down onto the beach. Alternatively, continue driving along the M4 past Seaforth Rd and turn down Bellevue Rd. Parking can be found at the end of the road and an entrance to Boulders Beach is next to this parking area. To get to Boulders Beach you will need to pay entry. This is the same fee that you pay to get to the Foxy Beach platform, so make sure you only pay once if you go to both. A walkway runs from the Foxy Beach entrance, through the coastal vegetation, all the way to the Boulders Beach entrance. You will not need to pay to use this walkway and it goes past many nesting penguins. If you don't like the beach, but still want to see penguins close up, then use the walkway and save yourself some money.
After paying for entry to Boulders Beach, there is a short path down to the beach. The beach is quite small and best visited at low tide to have the maximum space available. It is a soft, fine white sand beach with large granite boulders on both sides. Look out for Rock hyraxes, referred to locally as 'dassies', on the boulders. There are also semi-submerged boulders in the water which create a sheltered cove and make this site suitable for swimming on all but the stormiest of days. While the beach itself is incredibly beautiful, safe and great for family days out, the real attraction here is sharing the beach with the local African penguins. You could have a penguin walk past you on the beach or hop off a boulder next to you. There is also a really good chance of a penguin swimming past you in the water here, but they are lightening fast so be ready. Do not be deceived by their cute appearance, penguins are wild animals with razor sharp beaks that can take out an eye or sever a finger. So please do not get too close to them or try to feed or touch them.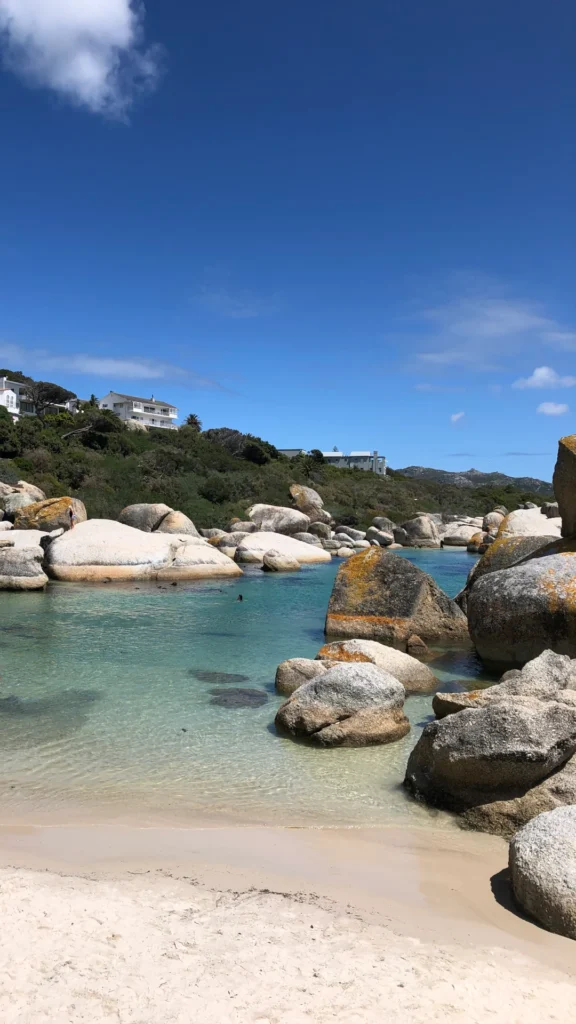 The Boulders Beach penguins were first introduced to the area in 1982 when two breeding pairs were brought to the area. A colony of over 3000 penguins has since grown at this site and although they are critically endangered this colony is thriving. The ban on pelagic trawling in False Bay is believed to have helped increase pilchard and anchovy stocks. These are the fish on which African penguins mainly feed. The colony is situated within a Marine Protected Area (MPA) which is also a designated no-take zone. This means no fishing or collecting of marine life is allowed at Boulders Beach. Windmill Beach which is the next beach south of Boulders Beach also falls within the no-take zone and is rich in marine life, which is one of the reasons why we take our snorkelers and freedivers there. If you are making a list of possible adventure activities in Cape Town, then consider joining us for a snorkeling experience at Windmill Beach and then when we are done, walk over to Boulders Beach for a penguin beach day.