Cape Town is one of the top travel destinations in Africa and deservedly so. The city is a melting pot of cultures, religions and people and without a doubt the most cosmopolitan African city. Even with this cultural allure it is the breathtaking natural beauty surrounding the city of Cape Town that attracts many travellers. Ocean, mountains, vineyards, forests, dunes and wetlands make up this geographically diverse area. Animals that inhabit land and water like whales, seals, penguins, ostriches and baboons are also a big draw card. This dynamic city and surrounding nature makes finding cool things to do in Cape Town so easy that fitting everything in on one trip tends to be the biggest challenge for visitors. Even the locals find it hard to do everything on offer. With this in mind, we have compiled a list of adventure activities in Cape Town which we feel visitors should consider. We have been a bit biased, but here goes:
With a seemingly endless coast for you to explore, snorkeling in Cape Town is the perfect way to see and interact with the astounding array of marine life in the unique kelp forests. The best snorkeling sites are accessible from beaches with easy entry points. Marine Protected Areas (MPAs) have been designated around much of the Cape Peninsula which has helped protect marine life in these waters. While scuba divers are required to purchase a licence to dive in these MPAs, snorkelers may explore them free of charge. While snorkeling you will have the opportunity to see smaller species like anemones, urchins, nudibranchs, sea stars, brittlestars, a variety of molluscs, octopus and fish as well as larger animals like friendly reef sharks, penguins, rays, seals and even a whale if you are very lucky! The 30 odd species of kelp and mystical underwater topography are beautiful on their own. Thanks to the protected bays and tidal pools, particularly in the Simons Town area, it is easy enough for the whole family to enjoy kelp forest snorkeling. 
If you are planning on snorkeling Simons Town and surrounds then we recommend Waters Edge, Boulders Beach and Windmill Beach. These sites are well protected, have easy beach entries and are home to numerous marine species. If you are in the city, then Cosy Bay/Sandy Cove is our top pick for snorkeling. If you are hesitant to try snorkeling these sites on your own, then feel free to join one of our half-day snorkeling experiences.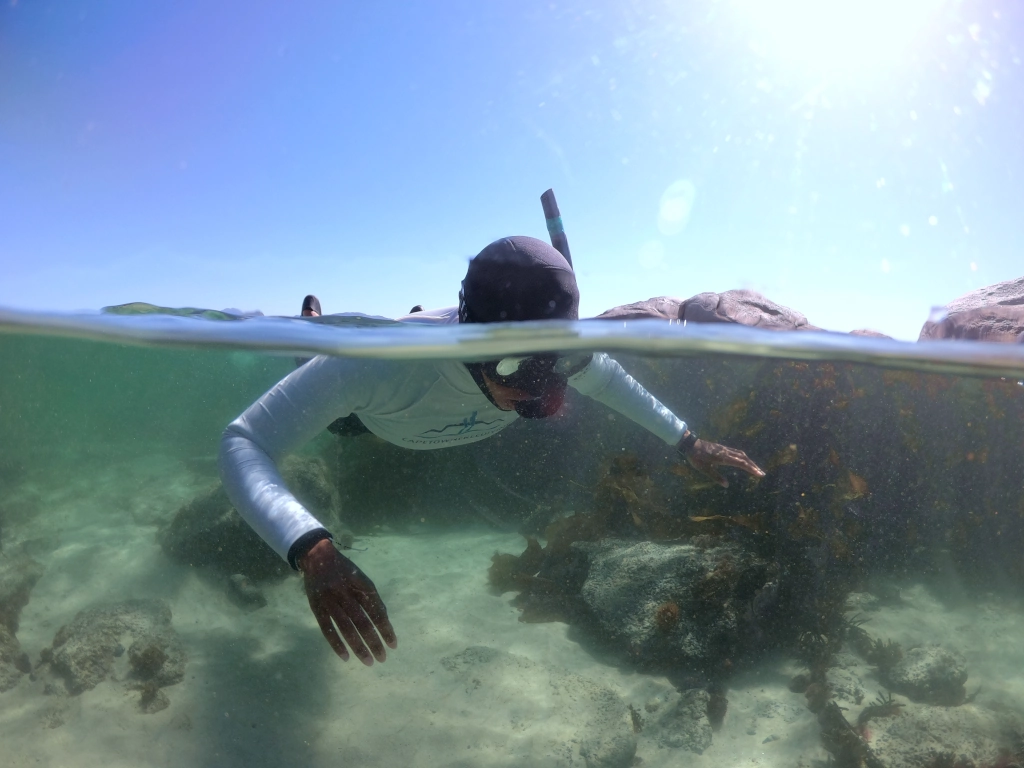 We live for freediving so there is no surprise that this activity made it onto our list. Sport freediving and spearfishing are well established niche adventure activities and are practised throughout the world. Freediving was once touted as the fastest growing water sport and practitioners are extremely passionate about it. However, pushing mental and physical limits to achieve record depths and distances underwater seems to only appeal to a select few and this sport has remained quite niche. However, Adventure Freediving, which is a recreational form of freediving developed by Pure Apnea, appeals to a much larger audience. Adventure Freediving is freediving with the purpose of seeing and interacting with marine life and doing it with safety protocols in place that make it a very low risk adventure activity. Cape Town's best dive sites are close to shore and relatively shallow (between 5 to 15m) which makes them perfect for recreational freedivers. A 2-day freediving course will equip you with all the knowledge, skills and experience to explore Cape Town's alluring ocean.
Freediving with the Cape Fur Seals around Strawberry Rock is a mind-blowing experience not to be missed. On the seaward side of the rock you can find depths of up to 18m, but shallow dives to 4-5m are more than enough to enjoy the seals' underwater ballet. The granite topography in that general area boasts numerous easy swim throughs and the kelp forest is healthy and full of life. A-frame on the False Bay has a famous cave swim through which has made it into a number of viral freediving photos and videos. The area also has sections of thick kelp and granite boulders covered in aquatic life. For the fit and experienced freedivers, it is possible to continue swimming seawards for around 400m to find the 30m contour for a bit of deeper line diving.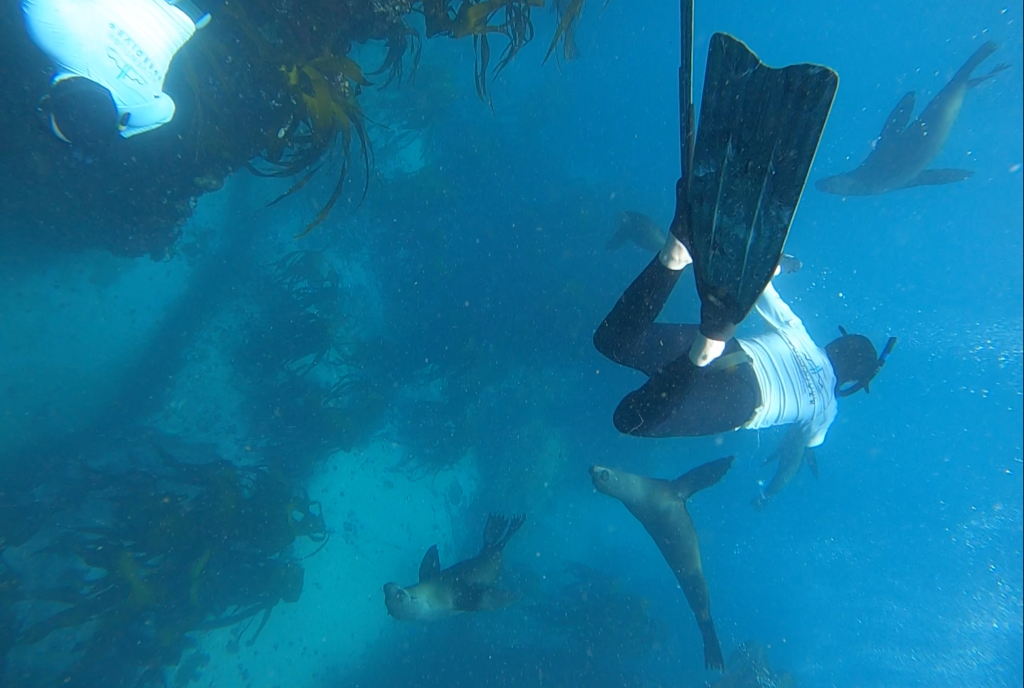 Cape Town is home to one of the world's top surf spots. This famed surf spot doesn't have the biggest waves and definitely doesn't have the warmest waters or the 'perfect wave'. What makes Muizenberg a top international surf spot is consistently decent waves, perfect for beginner to intermediate surfers, all year round. The number of surf schools operating from Surfer's Corner in Muizenberg are testament to the consistency of the surf. It is also a beach break and a very long beach at that so beginners need to fear getting cut up on reefs or worry about finding space to practise. Rip tides are highly uncommon in the area and thanks to all the beginners in the water there is very little localism or angry pros. Locals and foreigners alike have been surfing 'Muizies' for over 100 yrs… including famed author Agatha Christie. The hippie, surfer vibe in Muizenberg is evident and grabbing a coffee and having a friendly chat with a passerby is the norm at Surfer's Corner. It also boasts the oldest surf shop on the African continent, The Corner Surf Shop. The beach front is very vibrant with numerous surf shops, restaurants, coffee shops and cafes perfect for entertaining a partner who might not be into surfing.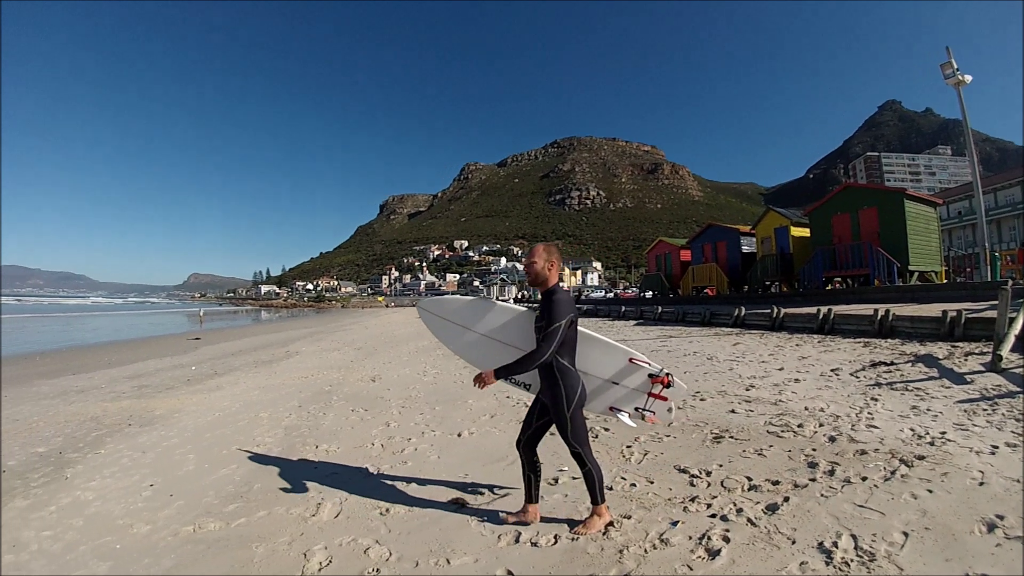 Swimming in a heated pool in a gym is hardly an adventure, but doing it in the ocean or in a mountain dam sure is! The adventure comes in the form of water conditions, marine life and scenery. Two swims have made it onto our list.
The first is an ocean swim starting at the southern end of Glencairn beach in False Bay, heading south past the tidal pool and following the coast until the Clan Stuart wreck in front of the Harbour Bay Mall and then heading back to the start. This round trip swim is about 2.5km long and takes you over a very vibrant section of reef and kelp forest. Wearing a mask or goggles with good vision is recommended as you could swim over short-tailed stingrays, a variety of fish species, spectacular reef marine life and you could even get eye-balled by a passing whale. Water temperatures vary here from 12-13 degrees celsius in winter and up to 22 degrees in summer. As with all ocean swimming, be selective and don't swim here in heavy ocean conditions. The Great White Sharks have pretty much disappeared from False Bay so there is no need for that unsettling Jaws soundtrack in your head as you are swimming.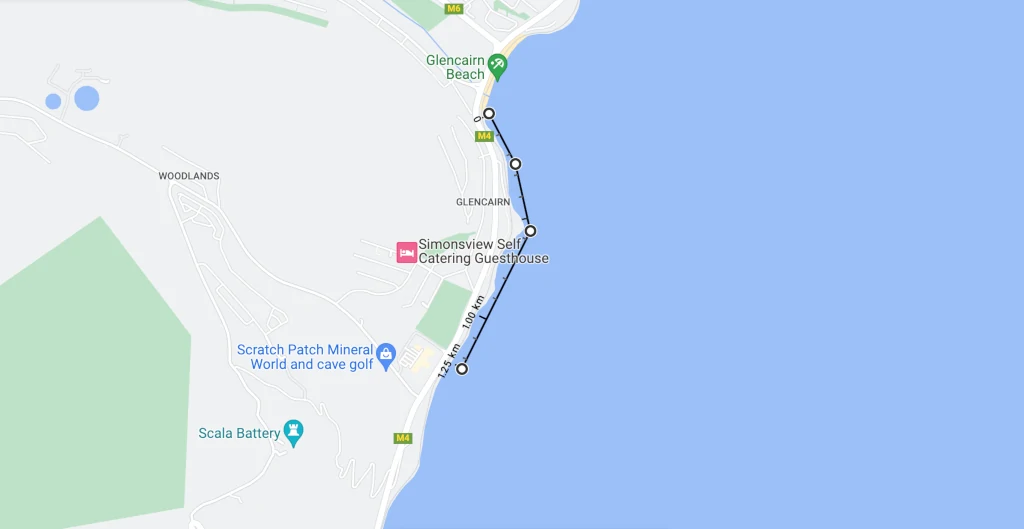 The second swim we recommend is Silvermine Dam. This dam is in the spectacularly beautiful Silvermine section of the Table Mountain National Park. Lengthways, the dam is about 300m long so 10 lengths will give you a decent 3km swim workout. The water is very warm in summer and quite cold in winter. The water is full of tannins and very dark so there will not be anything to see underwater, but the surrounding mountain scenery makes up for it. This is a popular swimming and picnicking spot (definitely one of the top romantic things to do in Cape Town), but the paid entry limits the number of people here. Entry for locals is R35, but we recommend buying a Wild Card which will give you free entry for a year. If you are still feeling energetic after your swim, there are numerous picturesque hikes and walks to try in the area.
Combining food with a bit of outdoor exercise makes coastal foraging one of the top cool things to do in Cape Town. Foraging is basically gathering wild food to eat and doing it free… or nearly free. Kelp and other seaweeds (which are actually algae) are abundant along Cape Town's coastline. Almost all of these algae species are edible. There are one or two exceptions, but for the most part you can eat almost all the kelp and seaweed you see in Cape Town. That's not to say that they are all palatable though. Sea bamboo (Ecklonia maxima) is the stuff you typically find washed up on beaches around Cape Town. Definitely don't eat anything washed up on a beach, but a few fresh tender fronds (leaves) of sea bamboo make an excellent substitute for pasta. Cut it into sheets for lasagne or into thin strands for tagliatelle, boil it until it turns bright green and add it to your pasta dishes. The expensive dried nori you buy in the supermarket is growing on the rocks in the tidal zone. This nori, aka purple laver (Porphyra capensis), can simply be picked, washed with fresh water and baked in an oven until crisp and eaten with a bit of salt added. Sea lettuce (Ulva fasciata) can be washed, chopped up and added to salads or rice. Hanging wrack (Brassicophycus brassicaeformis) is a great crunchy addition to salads. The list goes on! 
For the non-vegans there are a number of edible sea creatures amongst the seaweed like limpets, urchins, periwinkles and mussels. We like to keep as environmentally friendly as possible so we tend to stick with mussels as most of those growing on the rocks around Cape Town are exotic species and quite delicious.
The best way to safely start foraging for food is to do a workshop with one of our local experts. Then combining snorkeling or freediving with foraging allows you to harvest better quality kelp and seaweed than what you will find along the shore. Do be aware that an annual licence is needed for this and can be purchased from most post offices for around R100. We highly recommend foraging in areas that are less polluted by human activity. Our top spots are the Spaniard Rock area, Millers Point and Smitswinkel Bay. Foraging is definitely one of the top Cape Town activities for couples so get foraging and eating together.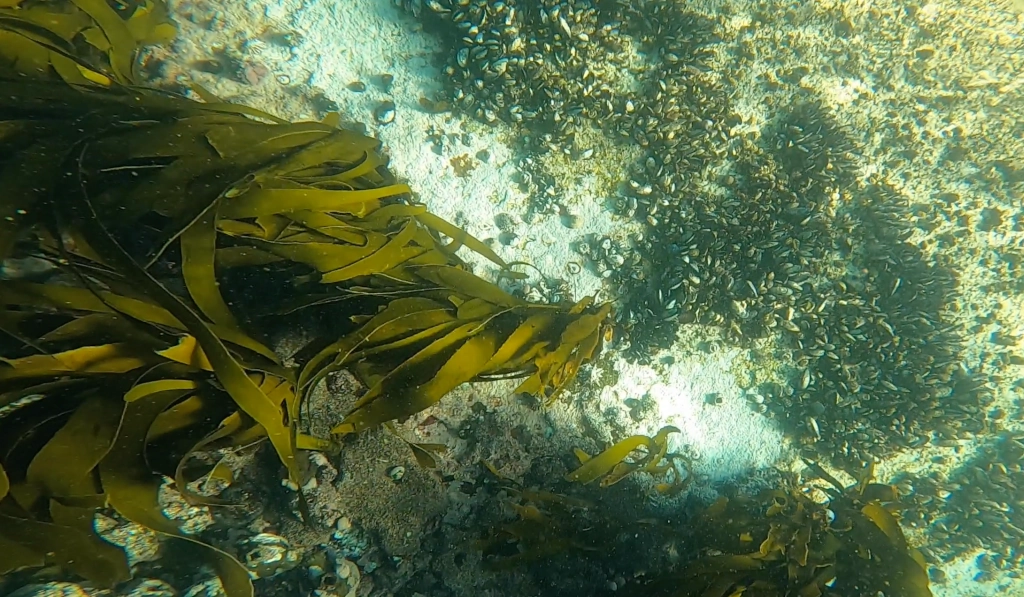 That's our list of top adventure activities in Cape Town for now. We will continue to add to this list so bookmark this article and come back for more later.