FREEDIVING & SNORKELING ARTICLES
Get the latest ocean-related news, advice and information. Everything a water-loving mermaid and merman should know!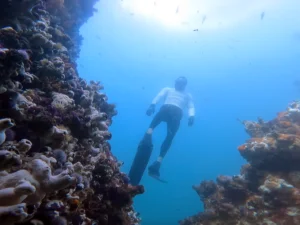 Cape Town Freediving Clip of the Week 1: Martin and John headed out to Castle Rock on Friday 29 April 2022 hoping to find decent conditions after a week of variable conditions. They found reasonably flat water, but with a bit of rolling swell still around. The water was clean and a cool 13 degrees.
Read More »