FREEDIVING & SNORKELING ARTICLES
Get the latest ocean-related news, advice and information. Everything a water-loving mermaid and merman should know!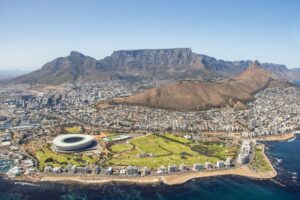 The vibrant metropolis of Cape Town is world renowned for its diversity, on both a social and environmental level. The city offers a multitude of experiences, guaranteed to expand one's horizons and appreciation for nature and culture alike. Table Mountain is perhaps the best known of all of Cape Town's attractions, and for good reason!
Read More »