Hottentot seabream (Pachymetopon blochii) are a notable endemic inhabitant of marine waters around southern Africa, commonly found in nearshore environments with rocky reefs and kelp forests from Namibia to Cape Agulhas. In addition to frequenting shallow coastal waters, Hottentot seabream are also found on offshore pinnacles up to 55m deep. As a resident species, they are non-migratory and long-lived, reaching ages of up to 21 years. Hottentot seabream are bronze grey in colour, and approximately 25-55 cm in size.
As a generalist species with a varied diet, they feed on a combination of plant matter such as algae, as well as small invertebrates like crustaceans and mollusks. This flexible feeding behaviour allows them to exploit available resources and adapt to changes in their environment.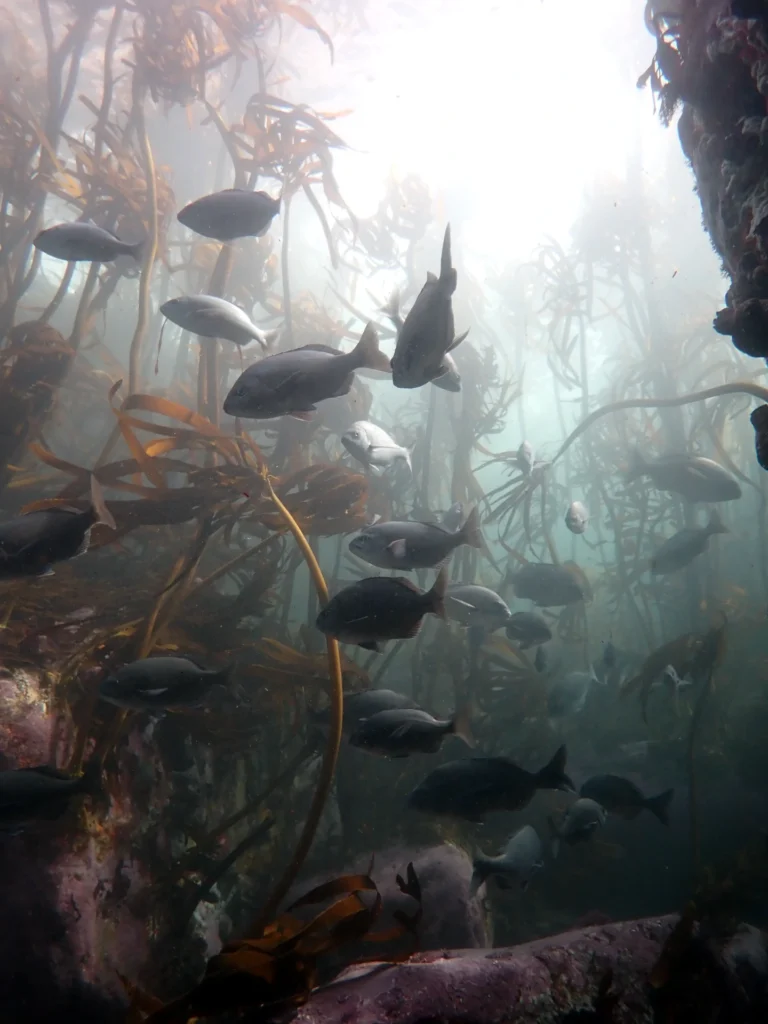 Along with other notable southern African reef fish species such as the red roman, the Hottentot seabream is a protogynous hermaphrodite, transitioning to the opposite sex as it matures. This adaptation optimises breeding success in situations where both male and female individuals are needed for reproduction. Spawning takes place year-round, with a notable increase during the summer and the winter months.
The Hottentot seabream is a fundamental component of the line fisheries within South Africa, at an artisanal, recreational and commercial scale. Catch is regulated through the Department of Forestry, Fisheries and the Environment permit system, whereby subsistence and recreational fishermen are restricted to 10 fish per person per day. Listed as Least Concern by the International Union for Conservation of Nature (IUCN), Hottentot seabream appears to be abundant in its range, with no evidence of overexploitation through fishing pressure. While it is not currently listed as endangered, it faces potential threats from habitat degradation, pollution, and climate change. Sustainable fishing practices, habitat protection, and responsible management are therefore fundamental to ensure the continued survival of the species and the health of its coastal ecosystem.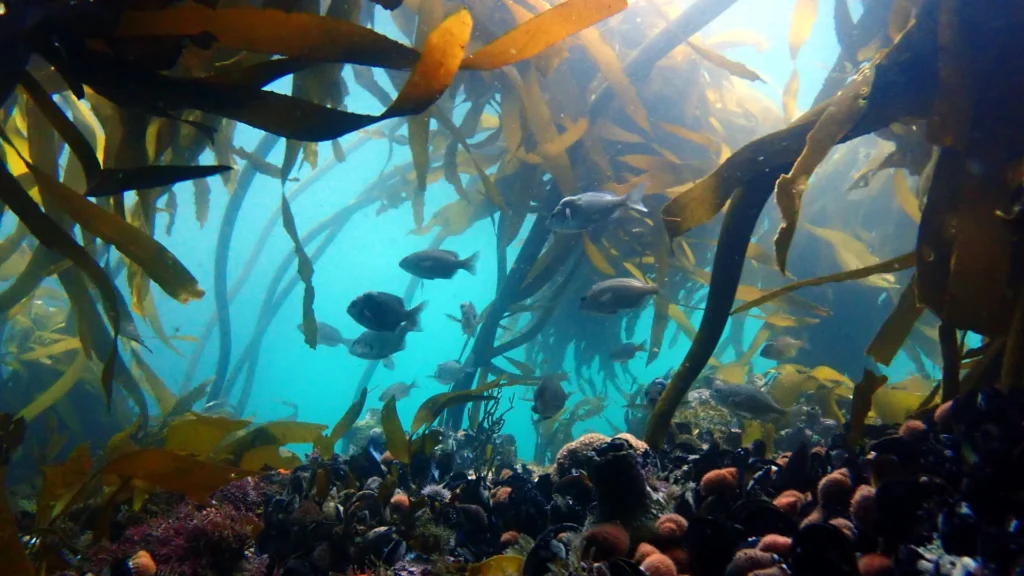 The Hottentot seabream is an iconic southern African reef fish and an integral component of coastal biodiversity, as well as an invaluable resource to the livelihoods of many who depend upon the species. It currently stands as a great example of effective and responsible natural resource management and sustainable use of wild species.