The Ultimate Ocean Adventure
The sardine run is an annual phenomenon that occurs along the eastern coast of South Africa, where massive shoals of sardines migrate northward along the coast, followed by predators such as dolphins, sharks, and birds. This event typically occurs between May and July, and is driven by the colder currents of the southern hemisphere winter, which create ideal conditions for the sardines to spawn and for their eggs to hatch. The sardine run is an important ecological event, as it provides a vital food source for many marine animals, and also attracts tourists and fishermen from around the world.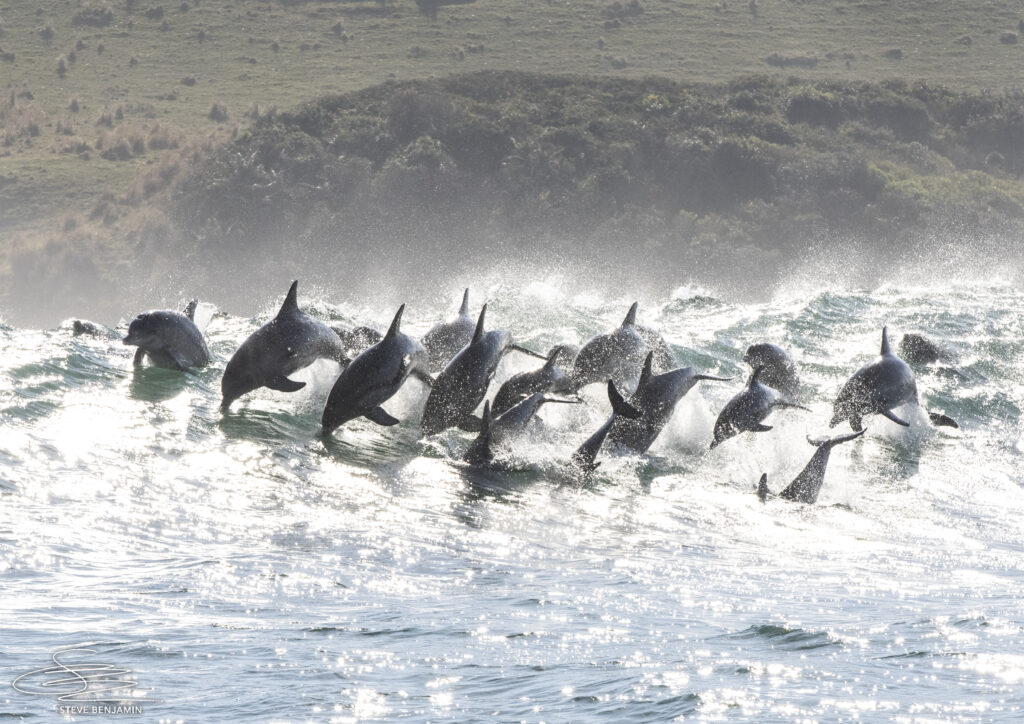 Mdumbi is a rural village located on the Wild Coast in the Eastern Cape of South Africa. It is known for its untouched beaches, rolling hills, and cultural heritage. The area is home to a diverse range of flora and fauna, including many species of birds, dolphins, and whales. The community in Mdumbi is predominantly Xhosa, and visitors can experience traditional Xhosa culture and customs, including ceremonies and traditional music and dance. The village is an ideal destination for those seeking an off-the-beaten-track experience and a chance to immerse themselves in a rich and vibrant local culture.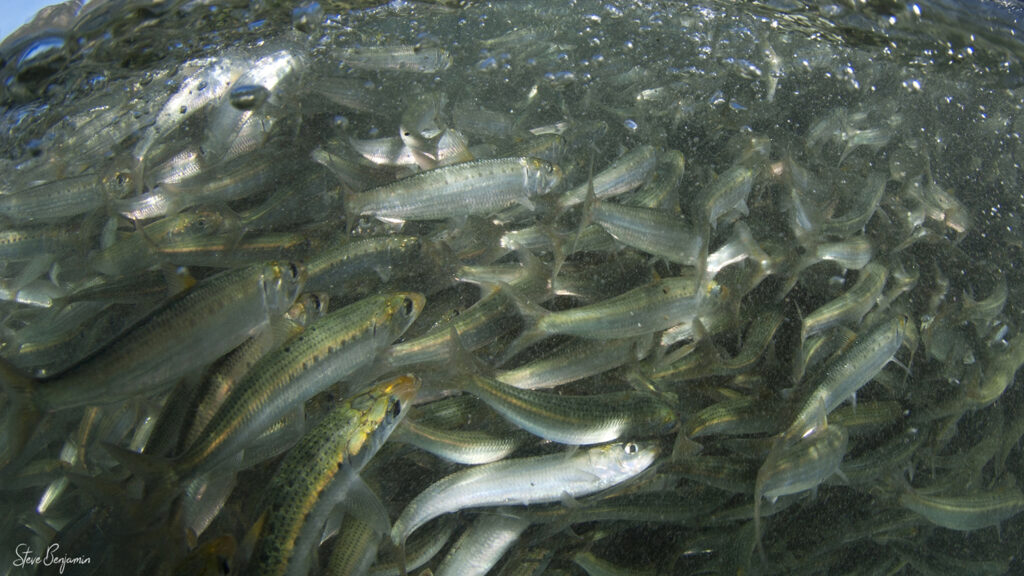 Common dolphins are the most common species observed during the run, with large groups forming to hunt and feed on the sardines. Additionally, a variety of seabirds such as Cape Gannets, Humpback Whales, Bryde's Whales, and sharks, including the Great White Shark, Zambezi Shark, and Copper Shark, are known to follow the migration. Cape Fur Seals and several game fish species like Yellowfin Tuna, King Mackerel, and Garrick are also seen feeding on the sardines, making the Sardine Run a spectacular natural event for observing marine life in their natural habitat.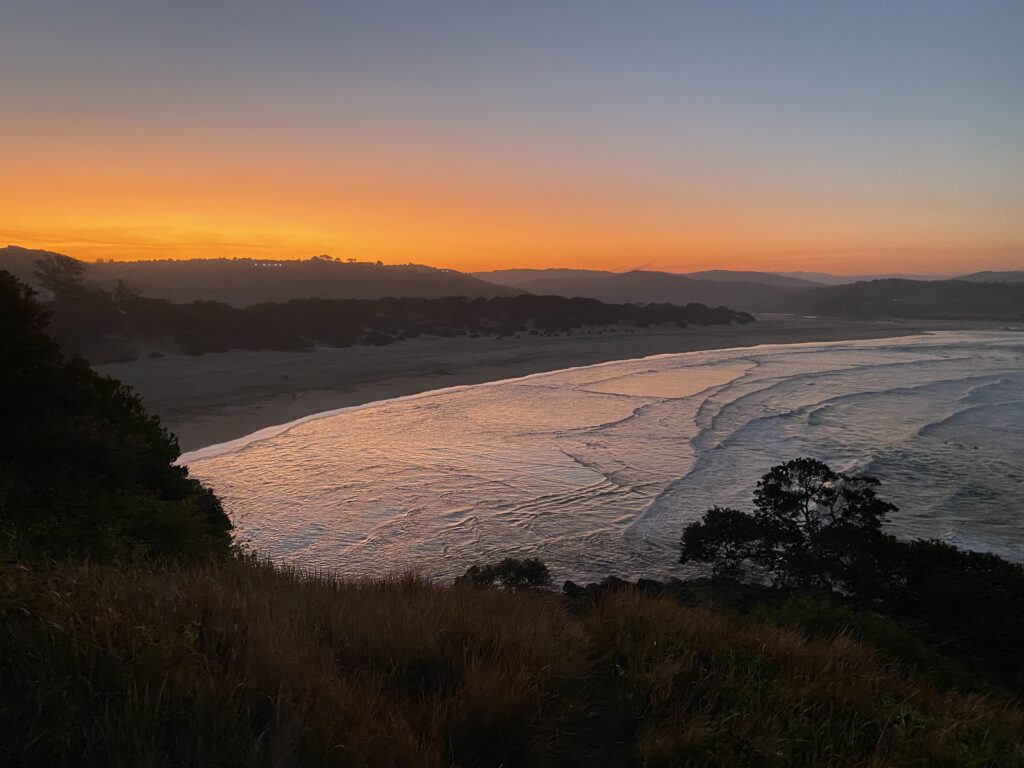 Sardine Run & Yoga (4-11 July 2023)
R33 500 (shared room) | R37 500 (private room)
8 places available per boat. Group discounts are available for booking the boat in full, please enquire.
Included:
Snorkeling Equipment
Yoga mats & props (yoga group only) All meals
Marine guides
Accommodation
Wifi
Weights & weight belts
Not Incuded:
Flights to East London/Mthatha Transfer to Mdumbi, this is arranged on request.
BCD & regulator
Gratuities
Alcohol
We start the day early with breakfast at 6:30am, get on the boat at 7:30 and are on the water with the whales, dolphins and sardines until 3/4pm. The late afternoon is yours to relax, download images and enjoy the sunset after an action packed day. Dinner will be served at 6:30/7pm each night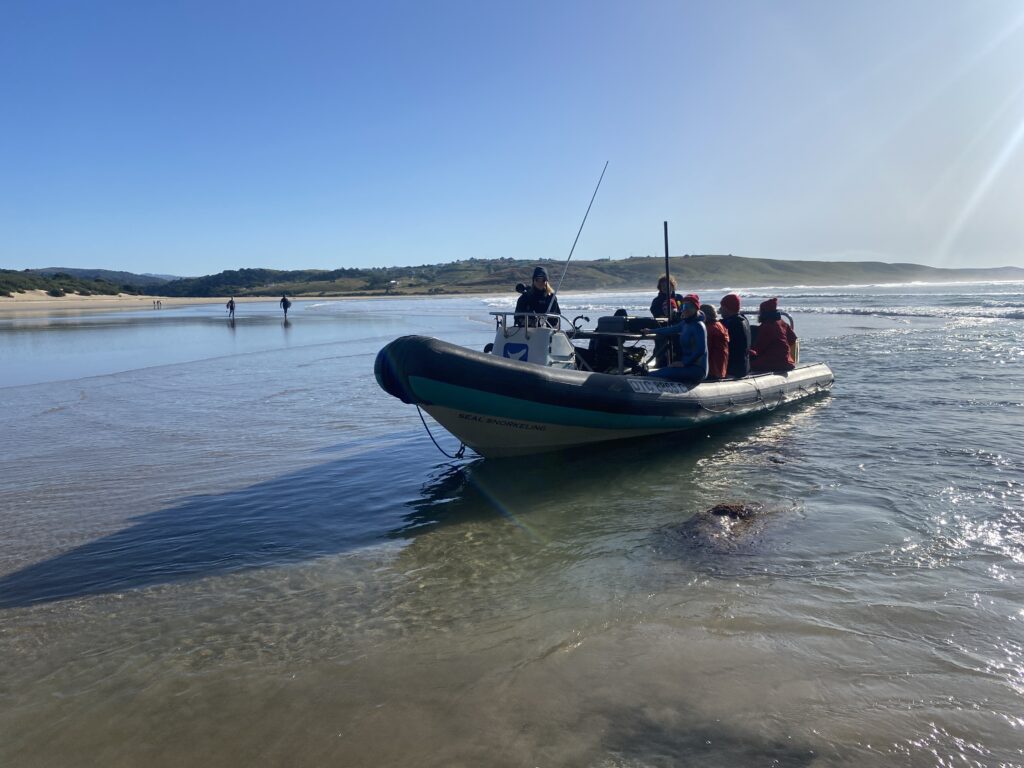 Yoga with Monique
Part of this expedition includes daily Iyengar yoga with Monique Woolls-King. Monique has practiced yoga for the past 14 years has been teaching for 7 years.  Since 2015, Monique decided to switch from an architectural career to teaching yoga full time. She loves teaching yoga because she believes it helps people to live more connected, authentic, fulfilled and sustainable lives.
Depending on the tides, we will either start or end the day with Sunrise or Sunset yoga. It is a 3 – 5 minutes walk to the tented yoga deck beneath a casuarina grove, overlooking the bay. This yoga deck has no walls and is open to the elements. Bring warm clothes! Mats and essential props will be provided. Water bottles and sweat towels won't be necessary.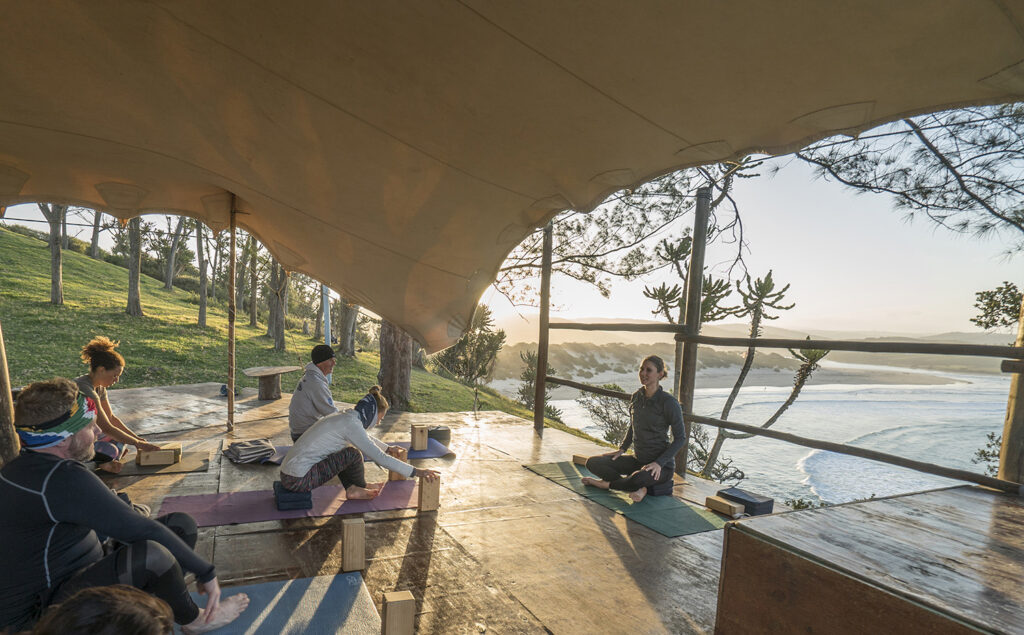 This trip is suitable for snorkelers and freedivers alike. Most of the actions happens close to the water surface so there is no need to dive deep to see all the amazing animals on the Sardine Run. We have teamed up with our friends at Animal Ocean for this trip. To find out more, please contact us for more details!