Rob Allen is a local South African freediving and spearfishing equipment manufacturer with a factory and showroom in Durban. We have worked closely with Rob Allen for many years. We have proudly sold their products and have received excellent service from them. They have provided sponsorship for freediving competitions and helped grow competitive freediving in South Africa.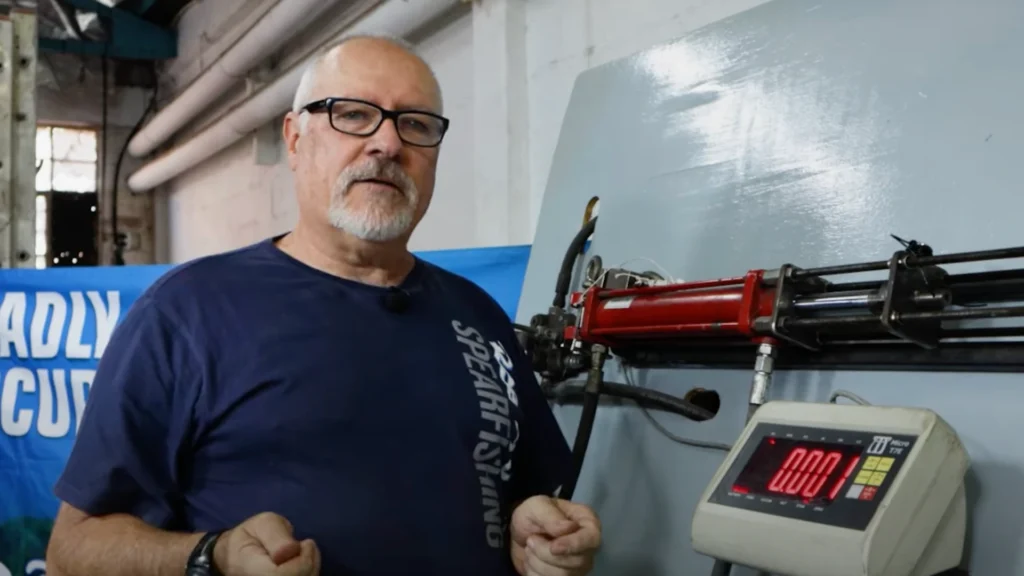 Rob Allen was founded in 1988 by its namesake Rob Allen and Jeremy Williams. Both Rob and Jeremy are avid spear fishermen and had extensive experience in this field before they started the Rob Allen brand. At the age of 22, Rob was working as a marine ranger for the Natal Sharks Board when he first tried his hand at spearfishing and was immediately 'hooked'. Jeremy also began spearfishing off the KwaZulu-Natal coast at an early age and progressed to competitions on a provincial and national level. Much of the early equipment Jeremy and Rob developed was as a result of the equipment they needed not being commercially available to them so they just had to make their own. Today Rob Allen is an international brand which focuses on carbon fibre products. In 2016 they acquired new factory premises with the objective of developing in-house composite products like spearfishing gun barrels and freediving fin blades.
The Rob Allen Scorpia fins and the new 'Evo' edition have been one of our best selling products. These entry level plastic freediving fins are excellent value for money and perform as well as expensive high-end plastic fins. If you see freedivers coming out of the water in Cape Town, chances are pretty good they will have a set of Scorpias in their hands. Another favourite of ours is the Rob Allen Marseilles rubber weight belt. These freediving weightbelts are safe, comfortable and nearly indestructible. We love the Rob Allen products and highly recommend them to our freedivers and snorkelers.
We stock the following Rob Allen products: