Cape Town Freediving Clip Of The Week 9:
Last week our snorkelers were treated to sightings of octopus, shysharks, pyjama sharks, seals, penguins and this klipvis. Snorkeling in Cape Town can be spectacular even on cold winter days. Our snorkelers, Tracey and Jana, spotted the klipvis up in the kelp and signalled their guide Stephan. He managed to get a video clip (or maybe it should be 'klip') of this Super Klipvis dining on a little Cape Sole.
Super Klipvis (Clinus superciliousus) are also called klipfish. 'Klip' is Afrikaans for rock and 'vis' means fish. We find these eccentric little fish in shallow rock, sand and reef areas all around Cape Town. There are apparently up to 40 species of klipvis, with the Super Klipvis being one of the biggest. They can reach 30cm and weigh up to 1.8kg.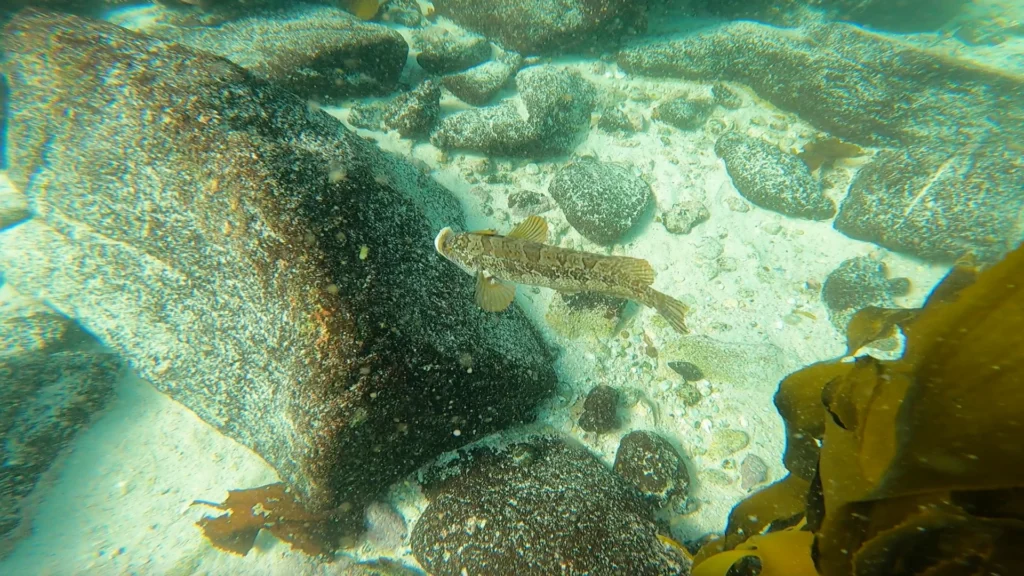 Klipvis are territorial and carnivorous. They feed mainly on mollusks, crabs and fish. This particular klipvis is feeding on a Cape Sole (Heteromycteris capensis). The Cape Sole is a right-eyed flatfish with both eyes on the right side of its body. They kind of look like a fish that's been pressed down from the top and flattened. They do not grow much bigger than 15cm.